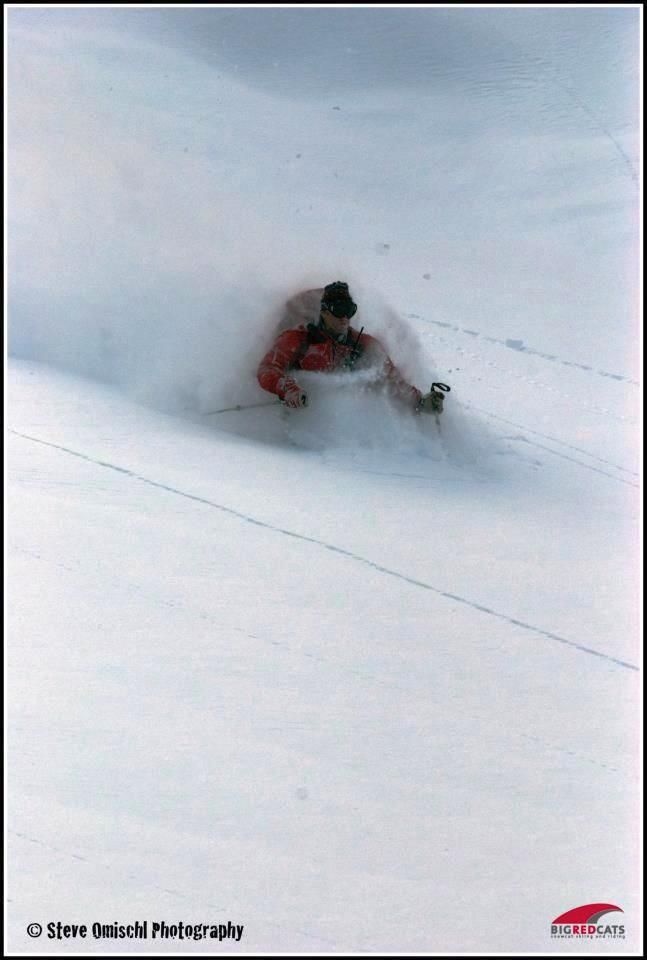 History of Big Red Cats
Established in 2004, by the original founders, Paula and Kieran Gaul, Big Red Cats has grown fo be one of the biggest cat skiing operations in the world!  The shape of the mountains in the BRC terrain is perfect for cat skiing - one mellow ride up each mountain, with lots of steeps, typically on the northern and eastern aspects.  Originally, the plan was to run 1-2 cats per day, but there was much more terrain to be explored, and we eventually expanded to a 4-5 cat operation (and sometimes 6!).  With more cats running each day, we were able to keep our terrain open so that guests could have the opportunity to explore new areas and get those fresh tracks!  
Purchased by SCHAEFER RESORT MANAGEMENT, LLC in 2021, BRC continues to operate as one of the largest-scale cat skiing operations in the world.  After 18 years of continuous development and opening more terrain each year, BRC has over 20,000 acres of world-class tree skiing and glades, 8 main mountains, and over 700 named runs.  The team at BRC is dedicated to providing an experience where guests can have the best-imagined and safest day of back-country powder skiing every day.  We know this means different things to different people - some guests prefer gentle, open runs, while others want steep pillows and cliffs.  To achieve this, we are committed to constantly improving the area and offering trips for all different ability levels - Pro-Level, Expert, Advanced, and Intermediate - to keep pushing for the best experience possible!  Cat skiing really is a team sport, and when all of the guests, guides, and drivers work together, something magical happens out there!
Thank you to all our guests over the year and also to all members of the Big Red Cats team since we started. These are the people that have helped create Big Red Cats and what it is today.